Just a couple of quick pictures that I took after Emily and I left after the wedding on our way to the Cypress Inn. After we get back from Whistler and Vancouver later in September, we'll post more of the real photos taken by Juan Buhler and Kathy Slone.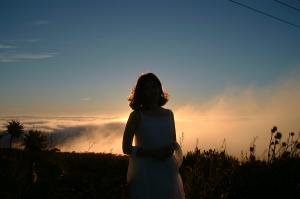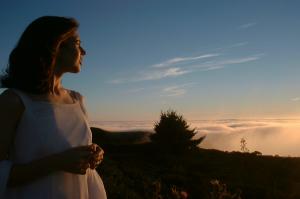 Emily and I would like to thank everyone for coming out and celebrating with us. We had a great time and we really need to thank our friends and family for helping us put together such a great party. I'd especially like to thank Emily's friends Dari, Lara and Stacy and her husband Tom, for helping us out before, during and afterwards. Also my brother Jeff who made the pasta salad and awesome cheese and fruit platters.
My friend Brendan for giving me the proper perspective on life and, along with Shauna and Bruce, for scouting out the chips and salsa. My housemate Mike for a ton of different things and for putting up with all of our friends. My Mom and Dad, and my brother Steven and sister-in-law Amy who did all the decorations and, as always, provided a loving and supportive family that I can always rely on!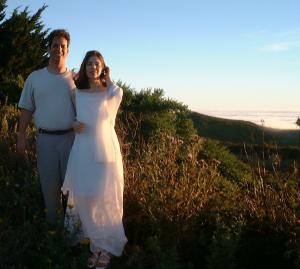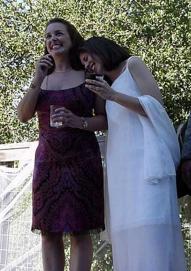 This wedding re-enforces my love for all my friends and family. I am always amazed at the outpouring of love and support that I get from all of you. You are what make life special. Thank you.
Here's one more of Melissa giving a great toast for Emily. If you have some digital photos from the wedding, send me some mail.